What's going on everyone? Welcome to Thinks of a Thoughter's newest weekely Tuesday article "Playstation Store What are You Doing." For those of you that don't know, every Tuesday for the past several weeks, I've been writing Facebook exclusive posts about games coming out on the PSN. The problem with that form of posting is that I'm not really able to give these games the attention they deserve. Some of these games are, excuse my German, bat-shit crazy, and they deserve to be showcased to the fullest. So my ultimate goal with these articles is letting you know what's coming out every Tuesday on the Playstation Store and not being afraid to laugh at or admire just how… original, some of the games are that come out each and every week.
So with all of that being said, let's get things started by giving everyone a heads up that starting this Friday (November 17) the PSN's Black Friday sale starts for all PS Plus members.
I always love sales like this, not because it gives me a chance to get something like South Park The Fractured But Whole for (I'm guessing) $40, but because older/cheaper titles will go on sale and cost practically nothing. The PSN has a lot of sales and quite often, but if I'm remembering right, I think last year I bought Mad Max and Just Cause 3 for maybe $20, if even that much. So definitely stop by on Friday and see what they have for sale.
Now on to what's coming out this week and keep in mind, this isn't everything but instead, it's the games that have caught my eye. For the full list, head on over to the Playstation Drop, link down below so don't worry about missing something.
First off is my personal pick of the week: Sims 4.
I've been playing the Sims games since the very first one game out on PC way back in 2000. Ever since then all I've really wanted was for the Sims to come to console and not be hot trash. Sims 4 appears to be that game. Based off a couple reviews I've seen, the controls and U.I. might be a little off at first, but for the most part, this is the PC version of the game on a console. Finally, the dreams of a 12 year old boy have come true!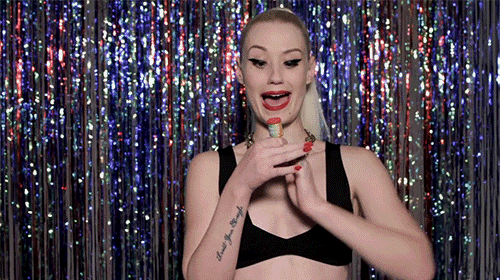 There's of course some EA silliness going on with the game. I have to preorder it if I want hot tubs and two of the expansions that are already out for the game on PC. I'll just go ahead and assume that if you decide to purchase the $50 non deluxe version, the DLC that'll get you these things will probably run you past the regular $60 price point that the deluxe version costs, so if you're interested in playing Sims 4 on your PS4, you might as well drop the extra $10 and get the deluxe version. Save yourself from the headache and go enjoy yourself some Sims on the console!
Up next is three games that if you weren't paying attention you either wouldn't know they were coming out today or even worse, didn't know they even know existed. Seriously, was there anyone out there aware that these games are coming out this week?
L.A. Noire
Lego Marvel Super Heroes 2
de Blob
And my, "I'm sorry what?" game of the week belongs to…
VA-11 HALL-A: Cyberpunk Bartender Action
Usually this category belongs to a Vita game and this week was no exception. While it was a toss up between VA-11 Hall-A and something called Tokyo Tattoo Girls, I thought I should show some love to VA-11 for not only having the worst name in the history of video games but also for looking amazing. Watching the trailer, I was shocked, SHOCKED to see a game that reminded me of all things, Papers, Please. It's rare I say this about a game that finds itself in this category, but not only do I want to play this, I want to play it so much, that I almost wish I owned a Vita. If you don't own a Vita though, never fear, this game is also available on Steam. So go out there and pick up this goofy game and show the developer the support they deserve.
I feel like I'm forgetting a game that comes out this week…. Hmmm
Star Wars Battlefront 2
Oh that's right, a new Battlefront game! I'm sure that'll be fun and cause absolutely no controversy as it releases. Why don't we take a quick look at how things are going over at the studio as they prepare for release.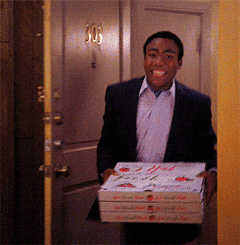 Well… I'm sure everything will work out. ANYWAYS, what are you planning on picking up this week? Let me know in the comments down below and I will see you guys next week for another "Playstation Store, What Are You Doing?"
https://blog.us.playstation.com/2017/11/10/the-drop-new-playstation-games-for-11142017/