With the opening shot of The Shape of Water director Guillermo del Toro tells the audience everything they need to know about the film as audiences see actress Sally Hawkins disrobe and pleasure herself while she takes her morning bath. While some may find this a shocking way to open a film, it's an important moment for the film because it tells the audience that there's nothing wrong with sexuality and pleasure. It's this way of wordless storytelling that makes The Shape of Water such an amazing film. Yes, this film could be watched as just an oddball love story about a woman that falls in love with a fish-man, but it's all of the subtle storytelling that's happening in the background that separates it from a run of the mill romantic film.
And while the storytelling is masterfully done I would be remiss if I didn't mention the fantastic cast. Sally Hawkins as Eliza is given an incredibly difficult job of playing a mute character whose dialogue consists entirely of subtitles that appear on the screen as her character speaks with sign language. It's such a cliche line but Hawkins really is magnetic when she appears on the screen and despite the lack of dialogue has easily become one of my favorite on-screen characters in recent memory.
Hawkins co-stars Octavia Spencer and Richard Jenkins do a great job of portraying memorable characters while never overshadowing the silent Hawkins. With these characters, it's yet another great example of why the writing is fantastic. Both characters are fleshed out in such a way that I'm also certain that their stories would have bogged down the film. And finally, without spoiling the film, I will say that the film's antagonist played by Michael Shannon, while a great bad guy, does start to fall into that mustache twirling mold throughout the film and while it's a lot of fun to watch, I think an antagonist with a little bit more depth would have been more interesting for the film overall.
As for actor Doug Jones who plays "the creature," what is there to say? Jones is an actor that has been in our lives for years but has been hidden behinds pounds and pounds of makeup. Whether it was the zombie Billy Butcherson in Hocus Pocus, Abe Sapien in Hellboy, or The Fauno and Pale Man from Pan's Labyrinth, Jones has had so many memorable roles and his performance in The Shape of Water is no different. Jones balances man and animal so well with his performance that audiences will quickly forget that their looking at a "fish-man" and will just see the creature as another character interacting with the rest of the cast. It may not seem like much but wearing that costume, Jones was given a tough job that he absolutely nails. I've been frustrated that Andy Serkis' work has been ignored by award shows like The Oscars, it would be hypocritical of me not to add Jones to that list of actors who deserve more acknowledgment in the industry.
While the premise of The Shape of Water may seem too weird for some, what del Toro, along with his cast, has managed to create is a fairytale-like story that will stay with audiences for years to come.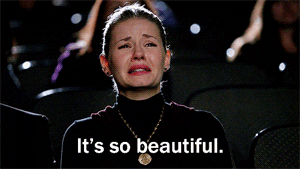 9.5/10 (Amazing)