Welcome to the every Monday show where I talk about the news that happened last week, today. If you already know about the news, then feel free to share your thoughts down below in the comments and if you don't know, now you know, and you're welcome.

A Tale of Two Shows
For several weeks now, I've been hyping up both the Game Awards and PSX (The PlayStation Conference). I had been predicting the new games I thought we'd see, and on top of new games, I also thought Sony was finally going to give us release dates for all of their 2018 games. While the Game Awards delivered on new announcements, it was Sony that actually failed to meet the mark.
It wasn't until the week leading up to the conference that I was made aware that Sony wouldn't be holding it usual press conference that it has for PSX. Instead, Sony would be aiming for more low key event featuring developer panels where they would come on stage and discuss in detail their upcoming titles. For the hardcore fan, it was all very interesting, but for the less informed that was expecting big announcements like years past, it was a bit of a snooze fest. And while some will try and defend the Sony event, I think fans have every right to be disappointed. I write about games every week and like I said, even I wasn't made aware of what Sony's plans were for the event until a week out. So if I didn't know, and someone out there was just a semi-casual fan of video games that maybe doesn't keep up with all the tiny details, they'd have no clue that things were going to be different.
On top of that, when new games were shown, they weren't the big announcements fans were expecting. Yes, the VR and indie games that were shown off like Accounting Plus, The Forest and Donut Country looked like a lot of fun but fans came into this expecting big announcements like the rumored Devil May Cry or Bloodborne 2.
I'm not entirely sure who's to blame for the messaging mix-up, PlayStation or the community of gamers that talk about the industry every day. As I've said, the places I go to get gaming news didn't start mentioning that PSX wasn't going to be its typical show until only a week or so out. Misinformed fans weren't given enough heads up to lower expectations. Even after I learned about the change, I still had it in my mind that Sony would still have big announcements.
The Game Awards though were what we thought and more. Big title announcements like Soulcalibur 6 and Bayonetta 3 were followed up by new updates for games like Death Stranding and Dreams. On top of the fun announcements, the presentation was just simply fantastic. The show that's often been criticized for having performances from rappers and rock bands that have nothing to do with the video game industry, featured a live orchestra that played a beautiful medley of video game theme songs that we've all know and loved throughout the years. Hearing the Mortal Kombat theme played by an orchestra was surreal and if I can be honest, just really cool.
Oh, and let's not forget the whole reason The Game Awards exists: the awards! Whether it was brothers Chad and Jared Moldenhauer being rewarded for their years of hard work with not only the award for Best Indie Game but also Best Art Direction and Best Debut Indie Game for the highly acclaimed Cuphead, or seeing Melina Juergens, the woman who went from video editor to stand in to eventual award-winning actress, accept her award for her performance in Hellblade. The Game Awards were also a year of redemption for a little company called Nintendo, as they walked away with the Best Studio award followed by Metroid winning Best Handheld, Mario Odyssey winning best Family Game, and Zelda Breath of The Wild winning both Best Action/Adventure Game and Game of The Year.
Of course, none of this would have been possible without the host of the show, Geoff Keighley. I'm fairly certain he'll never see this but I would just like to personally thank him for all the hard work he does to make this show happen. I don't think people quite realize just how important shows like this are for the industry we all love to continue to improve and mature.
Just You Friendly Neighborhood Miles
Video games weren't the only thing that grabbed headlines this weekend, as fans finally got their first look at the Miles Morales staring Spider-Man movie, Spider-Man: Into the Spider-verse. I've always been intrigued by the character of Miles Morales and after picking up the comics staring one of the newest web slingers, I can easily say that if you're not familiar with the character, you should absolutely check the books out. Without giving too much away, it's mostly the retelling of the classic Spider-Man story, but with a modern twist. With the trailer though, the thing that caught my eye, other than the gorgeous art style, is the story that the trailer is suggesting it's going to tell. What is the Spider-Verse though?
A quick side note for me, I love Spider-Man, but I'm typically only a fan of Spider-Man when he's being classic Spider-Man. Anytime his stories get into weird timelines or clone sagas, I usually check out, unless it's done in an interesting way. That being said, while I haven't read Spider-Verse, it seems like the kind of Spider-Man story that I wouldn't enjoy, but what is it? Well, from what I could gather it's about a group of vampires that travel through space and time hunting down different Spider… people. Somehow the Spider-People come together through some type of Spider totem and eventually group up to fight the evil vampires… You know, now that I've explained what it is, it actually sounds really cool.
For the record, I have no idea if this is what the story is going to be about, but the more I've given it thought, the more I think it's a really clever idea. Introducing the Spider-Verse gives Sony a chance to make future animated films starring some of the characters that could potentially be introduced in this film like Spider-Gwen or Spider-Man 2099. No matter what the story is though, hopefully, it delivers. Since becoming a fan of Miles Morales, all I've wanted was see him on the big screen and I'm happy that's finally happening next Christmas.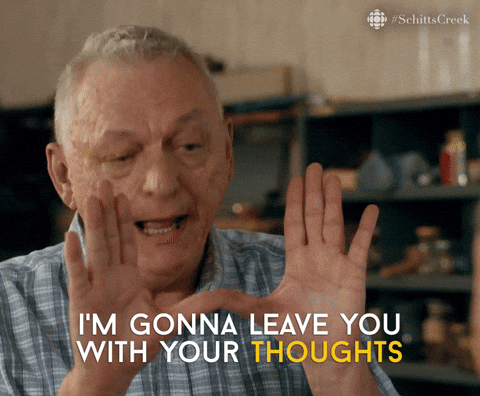 Thoughts
So, what did you think about last week's news? Were you let down by PSX or were you aware of the changes going on? What about The Game Awards? How did you think the show compared to previous years? Were you surprised by any of the winners? And what about that Spider-Man trailer? Are you as big a fan of that art style as I am or would you have preferred something different, and what about that Spider-Verse story? Would you be disappointed if they stuck directly with that storyline?
Whether you agree or disagree with my thoughts on last week's news, I hope to hear from you either down below in the comments, or over on the Thinks of a Thoughter Facebook page. For me, the most important thing is being able to keep the conversation going. And don't forget to come back tomorrow when I discuss all the games coming to the PSN store this week.