What's going on everyone?! That's right, it's yet another week of Deja News, the weekly news show where I talk about some of the news that happened last week. If you already know about these news items, feel free to tell me what you think about them down in the comments, and if you don't know about them already…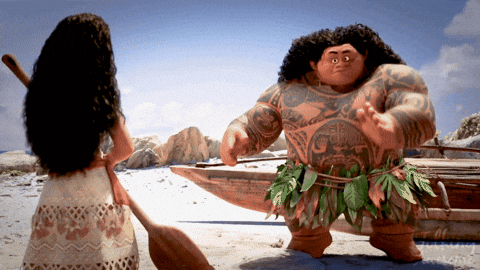 As Long as it's Not at the Theater…
As someone who several years ago would have probably been called a "DC fanboy," I find myself living in a very strange time. If I go to a movie theater, there's an awful DC movie waiting for me, but if I stay at home, there's amazing DC content everywhere I look. There are the TV shows Flash, Super Girl, and Arrow, (we'll just ignore Gotham) followed by the fantastic video game Injustice 2, and now there seems to be even more amazing DC content hitting us in the face very soon in the form of a live action Teen Titan show and an animated Batman movie where Batman is a freakin' samurai.
If you didn't know, DC is making a live action Teen Titan show for their upcoming streaming service that will be making its debut in 2018. Oh… apparently there's a DC streaming service coming in 2018. News to me too. The show will follow Dick Grayson forming his famous group of teen titans. Is this show connected to the DC films? I don't know yet. Is this show connected to the other DC TV shows? I'll have to get back to you on that too. Either way, the suit looks great and actor Brenton Thwaites looks like he's been ripped straight from the comics. I'm a huge Robin/Nightwing fan and I can't wait to either be disappointed or thrilled at what DC brings us.
And in other DC news, Batman is a Samurai now. From the people that worked on Afro Samurai, Gurren Lagann, and JoJo's Bizarre Adventure comes a Batman story that takes place in futile Japan. The story involves Batman and his crew fighting one of the craziest Joker's that's ever graced any screen. Seriously, if you don't know what I'm talking about, watch this trailer! You will not regret it.
THE VIDEO GAMES ARE COMING, THE VIDEO GAMES ARE COMING!!!
I talked about this a few weeks ago, but I just felt that it was important to mention that at the end of this week, we are getting not only the Geoff Keighley hosted Game Awards but we're also getting Playstation's fan conference PSX. With these two shows, fans are guaranteed to get game reveals and updates for previously announced games. It's already confirmed that Hideo Kojima, the man that brought us Metal Gear Solid, will be at the Game Awards and considering he and Keighley are such good friends, I think it's safe to assume that will be getting another look at his upcoming game, Death Stranding.
As for the PSX, while I've made predictions of Red Dead Redemption 2 making an appearance, there are rumors out there suggesting that we'll be seeing PS4 exclusive titles announced like a new Devil May Cry and Soulcalibur. While I've never personally been a big fan of Devil May Cry, the beauty of PSX is that if you wait long enough, eventually a game you are excited for will most certainly reveal itself.
And if I may jump back over to the Game Awards, if you don't know, you can head on over to http://thegameawards.com/awards/ to cast your vote, but make sure you hurry. I'm not entirely sure when voting ends but the show is this Thursday so the cut off must be soon. The show starts at 7:30 PM Central Standard Time and from what I can tell, is going to be streamed online everywhere. So just type in The Game Awards on Thursday night and you shouldn't have any trouble finding a stream. As for the PSX, it'll be going live at 10PM Central Standard Time. I have no idea why they're doing it so late. Sorry, East Coasters. PSX is the same as the Game Award in that it'll be streamed everywhere so don't worry about having trouble finding it. Both events should be a good time as we remember one thing: they're just video games.
Conclusions: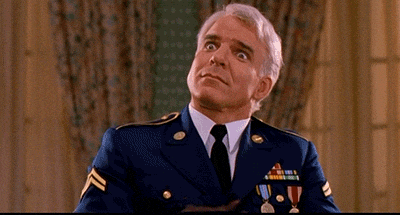 So what are your thinks? Are you excited for a live action Teen Titans show and what about that Batman anime? What about all these video game shows coming at the end of the week? Too much, not enough? Is there a game you're cheering for at the award show? Something you hope gets revealed at PSX? Let me know your thoughts down below, and don't forget I will see you guys tomorrow when we discuss all of the things happening over on the PlayStation Store this week.