It's the beginning of the year. No news going on in the world of movies or video games and you know what they say, no news is good news… unless you write a weekly article where you talk about the news. Well, luckily for me it's January 1st and with the first day of the new year upon us, it's time to switch over from Deja News to Deja Views. Now, I used the word lucky to describe the fact that I get to talk about my Deja Views for the month of January, but unfortunately, it is January and that typically seems to be the dumping ground for Hollywood. So with that being said, let's talk about what's coming out this month that I actually want to see.
Molly's Game
Nothing like a classic Hollywood duel to start the year off. Molly's Game, a movie about a woman running an "illegal" gambling ring. Sound familiar? Oh, come on! Don't tell me you've already forgotten about the classic Will Ferrel film The House. Well, obviously I haven't seen Molly's Game yet but if I was forced to pick a winner, I'd go with Molly's Game. Why? Well for one, no one saw The House. There is literally not a single person on the planet that is able to tell me I'm wrong for my choice. Also, this movie has some pretty special things going for it: written and directed by Aaron Sorkin, the man who wrote such classics as The Social Network and A Few Good Men and on top of that, it's starring the incredibly talented Jessica Chastain, Idris Elba, and Robin Hood himself, Kevin Costner. Oh, and if for some reason that's not enough, this movie has one more megastar up its sleeve.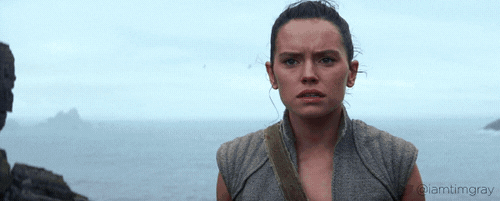 The Polka King
I think one of the best things about January is that I can spend some time catching up on the movies that either didn't come to my local theaters last year or smaller movies like the Netflix Original, The Polka King. A quirky comedy written and directed by Maya Forbes and Wallace Wolodarsky, two people who seem like the kind of people who would be best friends with Wes Anderson. I like Wes Anderson movies, two plus two equal four and last time I checked that means we might have a good movie on our hands. Plus the cast is really strong as well: Jack Black, Jenny Slate, Vanessa Bayer, and Jason Swartzman just to name a few.
Final Thoughts:
Other than those two films there's really not much going on. There's a horror movie coming out that looks like it could be fun and some war movie where Thor rides a horse in the Middle East, but I'm not expecting anything great from either of those. Like I said, I'm hopeful that films like The Disaster Artist and The Shape of Water, especially as they begin to collect award nominations will finally start playing in my town. But what about you? What movies are coming out in January that you're interested in? If there's nothing that catches your eye, what are your movie plans for the month? Anything in your backlog you plan on catching up on? Let me know down below or over on the Facebook page.